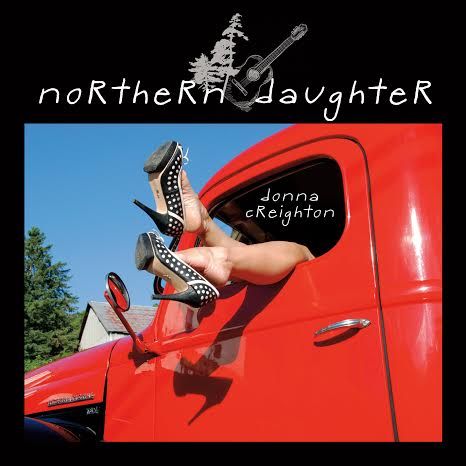 The songs of Northern Daughter are written in different genres: a country tune, rockabilly, a jazz song, a power ballad, yet when you listen to all the songs together there's a musical theatre influence running through them. 

"My Friends All Said" is inspired by "Hopelessly Devoted to You," a song I've always loved from the movie Grease. That's the rock-ballad feel I was going for.
 
I wrote the song a few years ago, when I was single for the first time since the age of 15. I had no idea how to date or if I even wanted to. I found myself having a conversation with a group of women, five girlfriends all in the same room. They all very generously gave me a bunch of conflicting advice. I didn't know what to make of all of it and felt very confused. The first part of this song comes from that conversation. But the entire song isn't about me.
 
For Northern Daughter, I started to think about the song in terms of my character Josephine. Josephine sings this at a point in the play when she's looking at her relationships, and she's asking herself: "Who am I?" "How did I end up here?" I thought about Josephine being attracted to somebody and wondering: "How do you date?" "How do you do this?" "And...what happens if they actually love you?"
 
Just before Josephine sings this song in the show, we see her mother struggling with the awareness that she doesn't want to be where she is. She doesn't want to be in the predicament she's in. When Josephine sings "My Friends All Said," she's confused about love and relationships, and in a way she's reflecting the same fight-or-flight impulse we see in her mother.

Josephine isn't really in a relationship in the show. She's dating. She's trying to figure her relationships out. But she has a revelation, and she does answer these questions by the end of the show in the song "Northern Daughter."
NOTE:
This show contains mature subject matter that is not suitable for children.
---
**CONGRATULATIONS to JAMES SAYNOR who has won two free tickets to this week's premiere of Northern Daughter at the Arts Project, London, ON.**